Interview with Ibi at MTAC:
Your favorite American fast food item?
- no cheesecake of course! I love steak but that's not fast food.  It's hamburger because its huge!

Your favorite color clothing to wear?
- black, of course! Lately I like other colors!

Your favorite American TV show?
- prison break.  For movie it's the Avengers!

Current manga you are reading now?
- Jo Jo's adventure

Do you own a dog or a cat?
- none!
If you can own one which would you choose?
- I like cats but I'm allergic to them.

Your dream car?
- either Lamborghini or Ferrari!  Wait, I also love the back to the future delorean car!

When was the last time you cried?
- maybe elementary school?  Can't remember!

Who do you always want to cosplay?
- final fantasy IV, kain, the dragon knight!

Which celebrity would you like to design clothes for?
- does it have to be human?  I'm super interested with manga and comic so I would love to design any new character from final fantasy!  For america: marvel comics has heroes.  I would like to design any super heroes outfit!
---
Japanese fashion designer IBI, with fellow designer MINT, created the fashion line "Sixh." in 2007 from the influences of the gothic lolita fashion line h. NAOTO. It unites visual-kei artistry with the imagery of popular host and hostess clubs. A new theme - ghost-kei - is created by combining the words "gothic" and "host" into "ghost".

In 2007, Sixh. expanded from a fashion brand into a band with the same name. They have performed their "SIXH. Opera" - combining fashion and opera on the stage - in Chicago, LA and Tokyo.

Designer IBI also designed the visual girls band "existtrace" stage outfits and collaborated on a manga with them in 2012.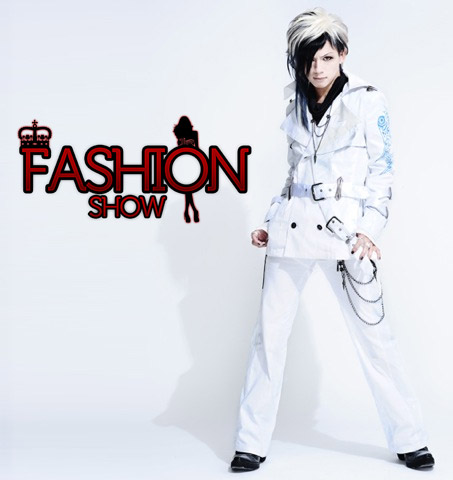 MTAC Fashion Show Sign up:
WE NEED YOU! We need you to model Japanese fashion for the MTAC Fashion Show, with guest designer IBI of Sixh fashion! Our fashion models will be showcasing various different styles of visual kei and goth, styles you'd see in popular J-rock bands. To apply as a model for the MTAC Fashion Show, you'll need to submit the following information below.

    Name:
    Age:
    Email:
    Phone Number:
    Height:
    Weight:
    Bust Measurements:
    Waist Measurements:
    Hip Measurements:
    Shoe Size:
    Attach two to three quality photos, at least one full body shot.


By applying, you agree to be available on Thursday, March 28 from 7pm until 10pm for fitting; on Saturday, March 30 from 8am until 2pm for hair and makeup prep, rehearsal, and the Fashion Show itself. Failure to be available and present during any of these times disqualifies you from being able to participate as a model.

By applying to model for the MTAC Fashion Show, you agree to waive any liability of MTAC, sixh, and any other involved parties. This email address is being protected from spambots. You need JavaScript enabled to view it.