Sunday 17th of December 2017
Otakon 2011 - Special & Musical Guests
Thursday, 14 July 2011 00:00

Otakon is one of those conventions people look forward to each year. They always have something for everyone and in their 18th year they do it again. Jhouse-Rock is proud to be on board with OTAKON helping out with a few of their guests. There will be musical acts from CHEMISTRY, DJ Saolilith, and KYLEE. These acts cover the full range from japanese music from pop to rock and more (see their mini bios below). Make sure to stop by our booth and see them live as many will be performing in their very first convention atmosphere.
Full details visit www.otakon.com
Also don't forget about the Sixh fashion show. These events are always packed with convention goers with some even walking the runway. To enter the fashion show contest and take to the runway see the full rules here.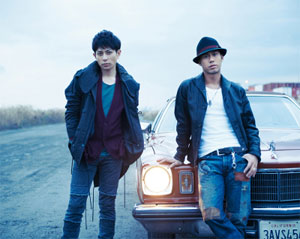 Chemistry
Yoshikuni Dochin
Kaname Kawabata

Friday Afternoon Concert
CHEMISTRY, with an amazing six #1 albums on the Oricon National Charts, along with 4 person dance group Synergy are making their U.S. debut this summer at Otakon 2011 July 29-31 at the Baltimore Convention Center in Baltimore MD. Recent anime songs by CHEMISTRY include "Period" for Fullmetal Alchemist: Brotherhood and "Merry-Go-Round" in the recent OVA of Mobile Suit Gundam Unicorn.
CHEMISTRY is a Japanese R&B duo, composed of, Yoshikuni Dochin and Kaname Kawabata. After winning the Asayan audition in 2000 which was organized by Sony Music Entertainment Japan, they debuted in 2001 with three #1 singles ("Pieces of Dreams," "Point of No Return," and "You Go Your Way") and a #1 album (The Way We Are).
In June 2002, CHEMISTRY participated in "Voices of KOREA/JAPAN," a Korean/ Japanese collaboration vocal unit that sang the official theme song of the 2002 FIFA World Cup. They co-recorded the first Korean/Japanese collaboration song entitled "Let's Get Together Now." The song, performed at the pre-opening festival of the World Cup held in Korea, was hailed as the first national broadcast of a Japanese language song in Korea since WWII. Their performance at the World Cup opening ceremony was broadcast in 160 countries worldwide.
Not ones to rest on their laurels, CHEMISTRY went on to produce #1 album after #1 album. Hits include songs "Your Name Never Gone" and "Tokage feat. John Legend."
In August 2010, CHEMISTRY recorded "A Better Tomorrow," the world wide theme song for a Korean remake of the Hong Kong film "A Better Tomorrow" starring Song Seung- Heon.
The year saw the duo building on their successful career within Japan as well as highlights of increasing their presence in the rest of Asia including their endeavor to sing in Korean for the first time and in November, performing at the M-net Asian Music Awards held in Macao, receiving the Best Asian Male Artist award.
Also in 2010, CHEMISTRY worked together with the 4-person dance group Synergy to release "Shawty." Another joint work of the two groups was released November 3, 2010, titled "Keep Your Love."
This March, CHEMISTRY released their best of album, "CHEMISTRY 2001-2011," which commemorates their first decade together as a duo.
Here's a little music teaser of what songs CHEMISTRY might have at their concert at Otakon 2011!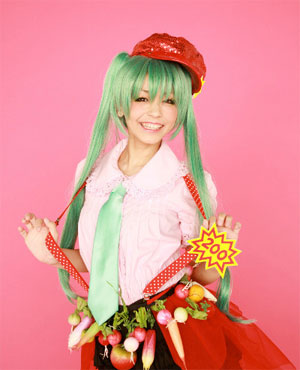 DJ Saolilith

DJ, Cosplayer
Saolilith is a cosplay DJ playing the favorite anime tunes. In 2008, Saolilith appeared at the anime & fashion party "DENPA Vol.8" in Shibuya, where she became the regular line up for its party series. In the same year, she became the image girl model for GAINAX & Studio Khara's official brand & site, "RADIO EVA (Evangelion)". Saolilith's DJ style of playing anime songs, while dancing and singing, has not only captured the hearts of the anime fans, but have caught media attentions, which lead her in expanding her works as a singer, model and writer for magazines.
After participating on the "Hatsune Miku –Project DIVA- 2nd NONSTOP MIX COLLECTION" album in 2010, Saolilith released "Saolilith Utattemita Hatsune Miku (She sang Hatsune Miku)" in April 2011. A mini album which she sang & mixed the sounds of popular Hatsune Miku tunes.
Be prepared for Saolilith's first ever overseas party. She'll surely greet you with her usual greetings "Lilith, I'm your pocket monster, Saolilith":!!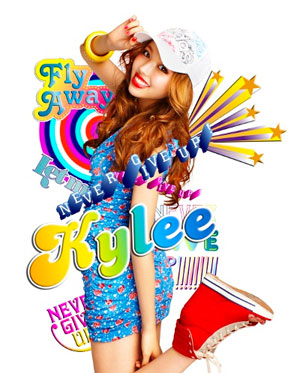 KYLEE

Sunday Musical Act
Kylee is a singer and currently lives in Arizona. Born to an American Father, and a Japanese mother, Kylee is the product of music without borders.
Kylee sang the National Anthem at an NBA game when she was only 11 years old, and at 15, she became the youngest artist to perform at SUMMER SONIC. She's the new generation Pop Icon, full of extraordinary and unprecedented experiences, But by day, she's your average high school honor student.
In March 2010, Kylee made her major label debut with "Kimi ga Irukara", the theme for her big screen debut in Dareka ga Watashi ni Kiss wo Shita.
In July 2010, she released her 2nd single "missing / IT'S YOU" that spread through the blogosphere like wildfire and became a smash hit.
The success was followed by the release of her 3rd single "Everlasting" - the main theme of the movie Mobile Suit Gundam Unicorn episode 2 and has achieved #2 on the USEN request chart.
Finally coming home to perform in America, Kylee made her network debut on NBC's Today show May 12th and 13, 2011, with NBC's TODAY show calling Kylee a "Real Hannah Montana".
On July 13th, she will release her new single "NEVER GIVE UP!"
She will be performing on Sunday afternoon at Otakon 2011.
Click here for a Kylee music teaser!
Last Updated on Thursday, 14 July 2011 17:11