Sunday 17th of December 2017
GRAMM fashion at AnimeNEXT 2012
Tuesday, 15 May 2012 00:00

See the GRAMM designer, Z8 (Z-Ann), at AnimeNEXT 2012 June 8-10th. Catch the fashion show debut of GRAMM on Saturday complete with models and runway. For full details about this and other events please see the convention website at
www.animenext.org
About Z8 & GRAMM:
Japanese leading Fashion Brand h.NAOTO introduces to the US another designer, GRAMM.  GRAMM had a debut in 2008 at the Autum/Winter collection in Japan. This brand has a theme of Dark Fantasy created by Z8. GRAMM's story was based on the Fairy Tale "Wonder Trip of Alpuuro and Roque." The story is about two people who look for 5 keys inside a dream world. The brand was originally designed to match the imagery of fantasy and fairy tale stories along with the GRAMM story.
This brand's fashion is made with laces and the shape allows for a comfortable fit. This brand is known to be the next generation of Lolita, and getting even more popular in Japan.
Designer Z8 studied and graduated from Tokyo Mode Gakuen. She started working at S-inc, which is a Fashion company from the h.NAOTO brand. In July 2008 GRAMM had her debut under the h.NAOTO brand. Oct. 2009, Debut in Tokyo Collection.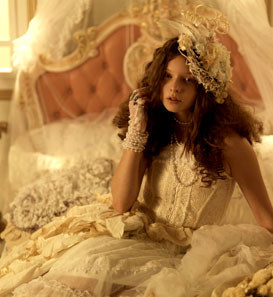 Last Updated on Wednesday, 16 May 2012 16:29